Dramatic local stories shed light on Ireland's fascinating past at the state-of-the-art National Famine Museum, Strokestown Park, Roscommon.
The Irish Heritage Trust has overseen the extensive redevelopment of the National Famine Museum. This project was made possible with funding of €3.9m from Fáilte Ireland and €1.2m from Westward Holdings Ltd., the owner of the property.
As well as playing an important role in sharing Ireland's famine story, the museum will also generate benefits for the local community and rural Roscommon, helping to establish it as a key visitor attraction within Ireland's Hidden Heartlands.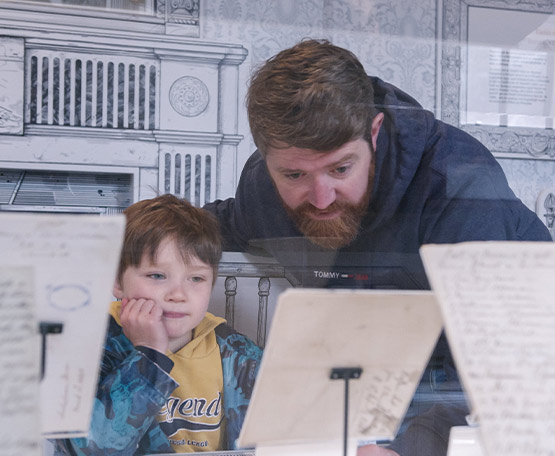 National Famine Museum
At the new, immersive National Famine Museum on the stunning Strokestown estate, visitors can explore the parallel lives experienced in Ireland's darkest times by 19th-century landlords, tenants, and cottiers.
The interactive displays and compelling exhibitions in this extraordinarily moving museum encourage visitors of all ages to engage with famine, past and present.
Strokestown's Palladian House
A tour of Strokestown Park's Georgian Palladian House offers intriguing clues about the Irish experience in centuries past for people living vastly different parallel lives.
Soak in the atmosphere of a house where generations of gentryfolk left their influence. Visit the galleried kitchen to sense what life was like for the staff 'below stairs', and explore the charming nursery and the school room, before heading outdoors to enjoy our gardens and explore Strokestown Park's lovely woodlands.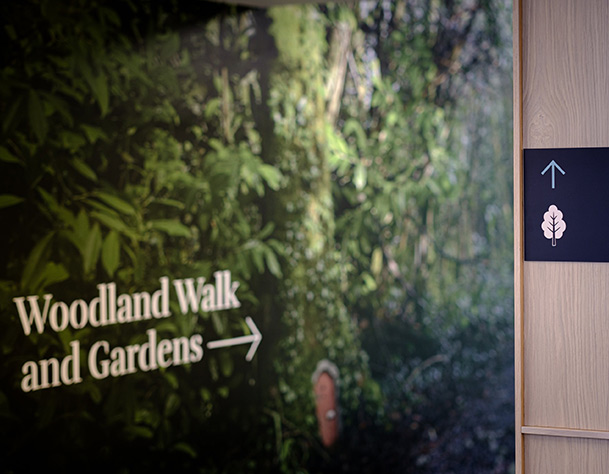 Walled Gardens and Woodlands
Refresh your senses and exercise your imagination in Strokestown Park's 6-acre walled gardens and its lush mature woodlands.
Take time to wander at a relaxed pace and soak in the serenity of rural Roscommon. A rich variety of outdoor spaces await you, from colourful pleasure gardens and abundant fruit and vegetable gardens, to Strokestown Park's woods where there's space for contemplation, as well as opportunities for adventure on our family-friendly woodland trails.
The Strokestown Park Famine Archive
The Strokestown Park Famine Archive is one of the largest and most important collections of documents about the Great Irish famine in the world.
It contains over 55,000 documents, found within Strokestown Park House. Their stories, explored in the National Famine Museum, shed light on the power structures, and the social and political relationships, that shaped 19th-century Irish society and its response to the famine crisis.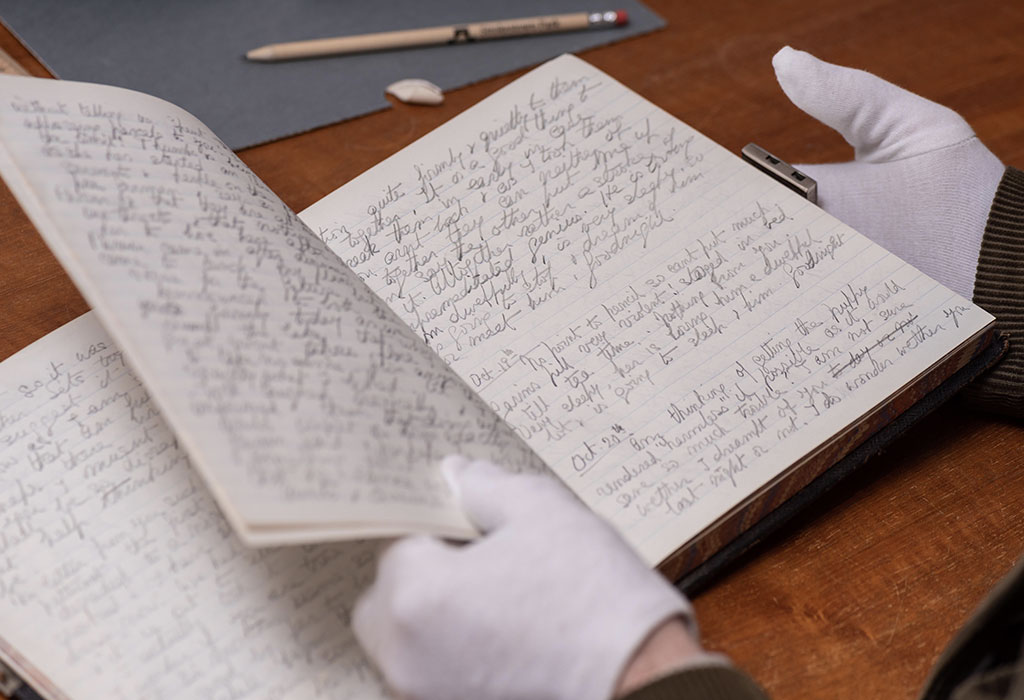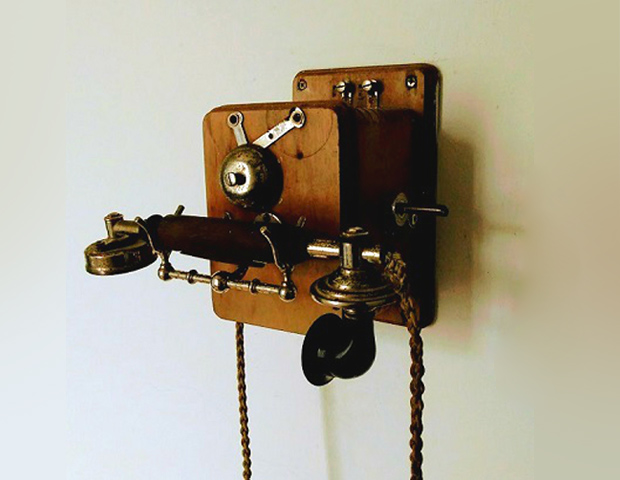 In the corridor that connects the formal dining room with the galleried kitchen at Strokestown Park, you'll find a telephone, which was – in the 1920s – a thoroughly modern piece of technology.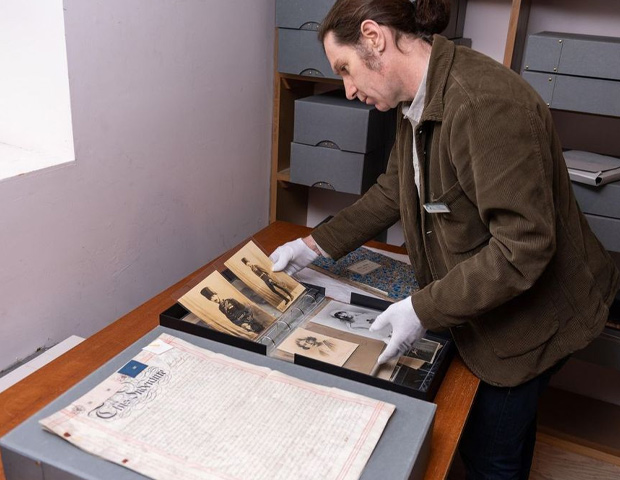 The Irish Heritage Trust funds the archivist role at the Strokestown Park Famine Archive, which cares for and supports research into more than 55,000 original famine-era documents.
Join Us
Book Your Visit Now
Visit Strokestown Park House, Gardens & National Famine Museum to discover the intimate and intriguing links between dramatically different Irish lives.
Visit, tour, explore, experience.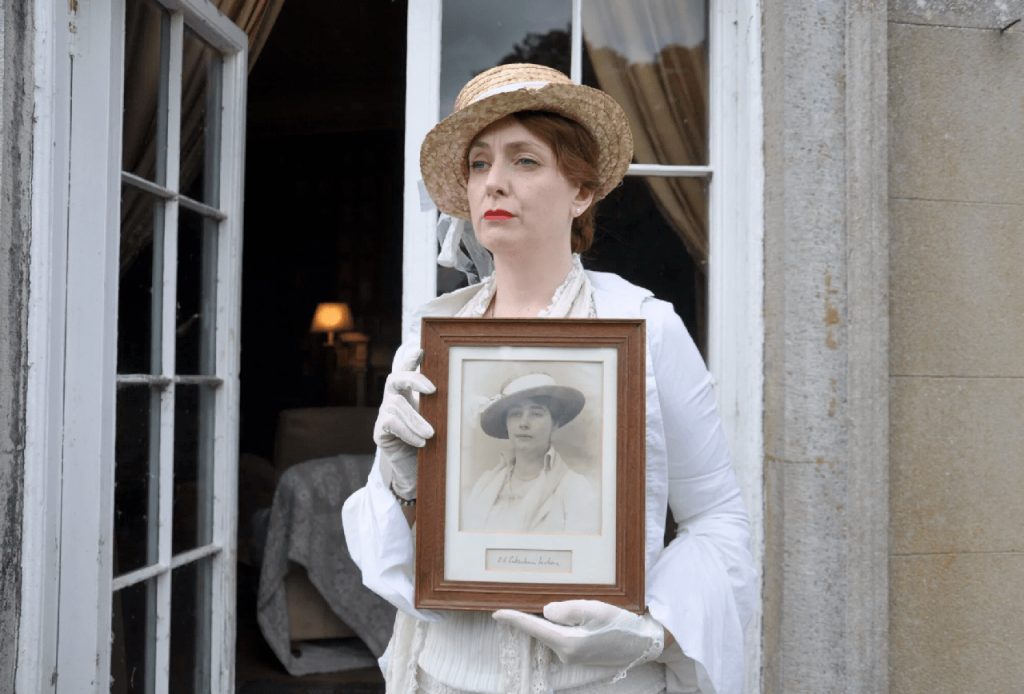 Events at Strokestown
Strokestown Park House, Gardens & National Famine Museum makes a compelling location for events from the biannual Famine Summer School to family-friendly seasonal events that make the most of its atmospheric indoor and outdoor settings.