The Irish Heritage Trust is a non-profit organisation and an independent registered charity.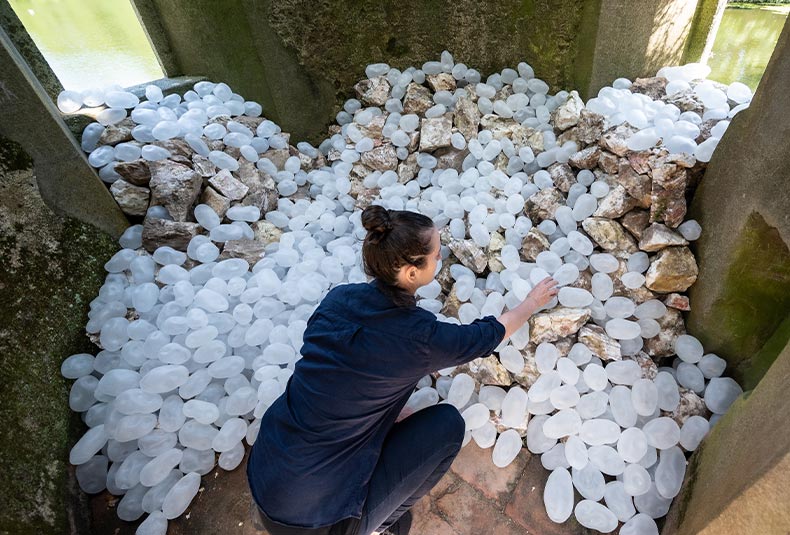 The Irish Heritage Trust contributes to preserving, celebrating, and animating Irish heritage and culture by supporting research and education projects, as well as exhibitions and events that stimulate curiosity about and engagement with Irish history and culture.
We are also helping to move some of Ireland's finest heritage properties and museums towards financial sustainability.
Properties in our care
We care for and bring to life a variety of historic houses, museums, gardens and parklands, while also developing innovative visitor experiences at these beautiful places: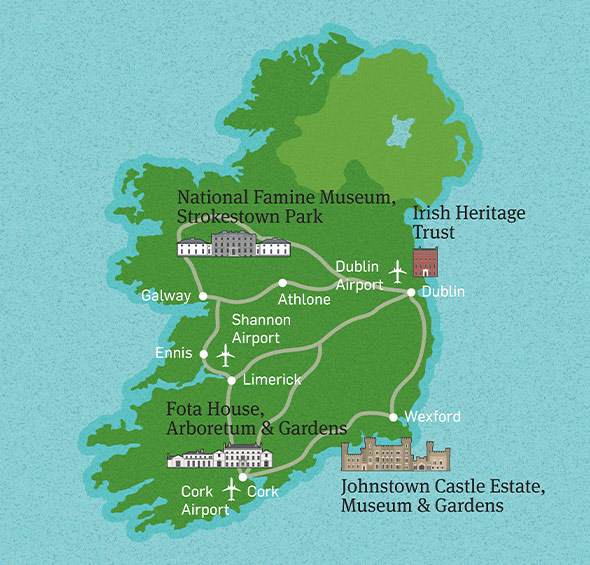 People, Place, Participation
Our guiding motto is People, Place, Participation, and we engage with and connect people to these wonderful properties through innovative and imaginative exhibitions, events, and volunteering programmes. The Trust provides for their conservation and maintenance, and we work to ensure that some of Ireland's most striking landmarks and important cultural resources remain available for everyone to enjoy in perpetuity.
Our Vision
The Irish Heritage Trust takes a forward-looking approach to preserving and sharing the past!
Our painstaking conservation work preserves the best of the past. But reviving these properties also means reimagining their future.
Ireland's 'Big Houses' and gardens helped to make the power of their owners part of the landscape, and they dominated their local economies too. So, part of our work involves transforming some of Ireland's most impressive estates into inclusive and inviting places that contribute to their local economies.
We want to help these fascinating and important places towards financial sustainability, so they can continue to contribute to Irish culture and their communities in the long term.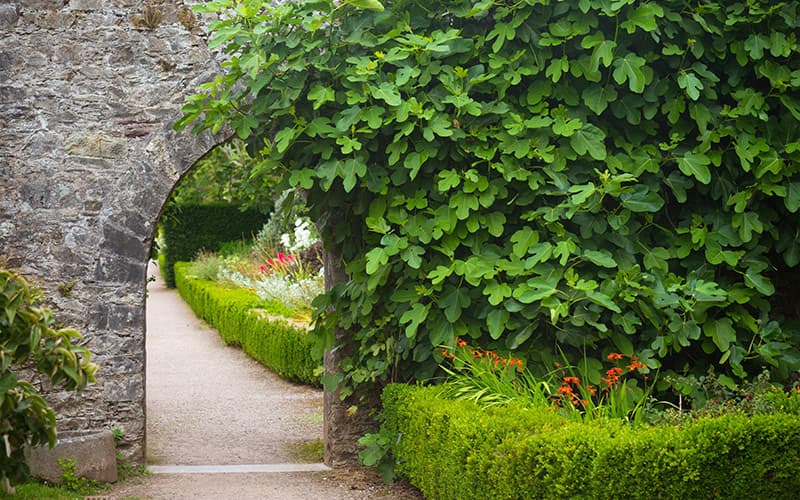 Working in Partnership
We work closely with partners and national agencies including Fáilte Ireland and Teagasc keep these fascinating properties open to people from across the world and deliver great visitor experiences.